Golden Birch Estates is located near the intersections of Badger Road
and Lakloey Drive on Isabell Marie Court.
3 Bedroom Units
2.5 bath, single car heated garage, heat and water paid.
$1850 * per month
Pets on approval
4 Bedroom Units
2.5 bath, single car heated garage, heat and water paid.
$2050 * per month
Pet's on approval
* Base rent for 3 bedroom unit is $1950 and a 4 bedroom unit is $2150. $100 prompt pay discount will be applied to each month rent is paid on or before the first of each month.
All units have:
Tile in the entry and bathrooms

Laminate floor in the kitchen, dining and living room
Carpet in the bedrooms

Solid surface counters in the kitchen and baths

HRV system
Smoke and Carbon Detector

Heat, Water, Lawn Care AND Snow Plowing are INCLUDED in your rent.
Golden Birch Estates is a community of 7 - 4 plex building just off Badger Road next door to Ticasuk Brown Elementary School. Middle and High Schools are located in North Pole. We are a small, quiet, family friendly complex, only 6 miles from Fairbanks, less than 2 miles from the Badger Gate of Fort Wainwright and 20 miles from Eielson Air Force Base, located on the bus route and bike path. We offer 3 and 4 bedroom units, with 2 1/2 baths, laundry hook up in each unit, solid surface counters, fresh air exchange units, Dishwasher, Microwave, Refrigerator, Range/Oven, electric hot water heater and a heated garage. Heat, water, sewer, snow plowing and lawn maintenance are included in your rent. We pride ourselves in keeping our units well maintained. We have onsite Management and Maintenance for your convenience. Each building enjoys a large yard area for the kids to play, and you can always access the playground right next door at Ticasuk Brown Elementary.
Onsite Manager
Liz Daravivanh
Liz and her family have been managing Golden Birch Estates for just over a year. Liz is professional, courteous, and knows how to get things done. If you have any questions, issues or concerns, please call Liz.
Owners
Dave & Cindy Dillard
Dave and Cindy have been building custom homes in the Fairbanks/North Pole area for over 35 years. They strive to keep the Golden Birch units as nice as possible and provide a safe, clean, nice environment for their tenants.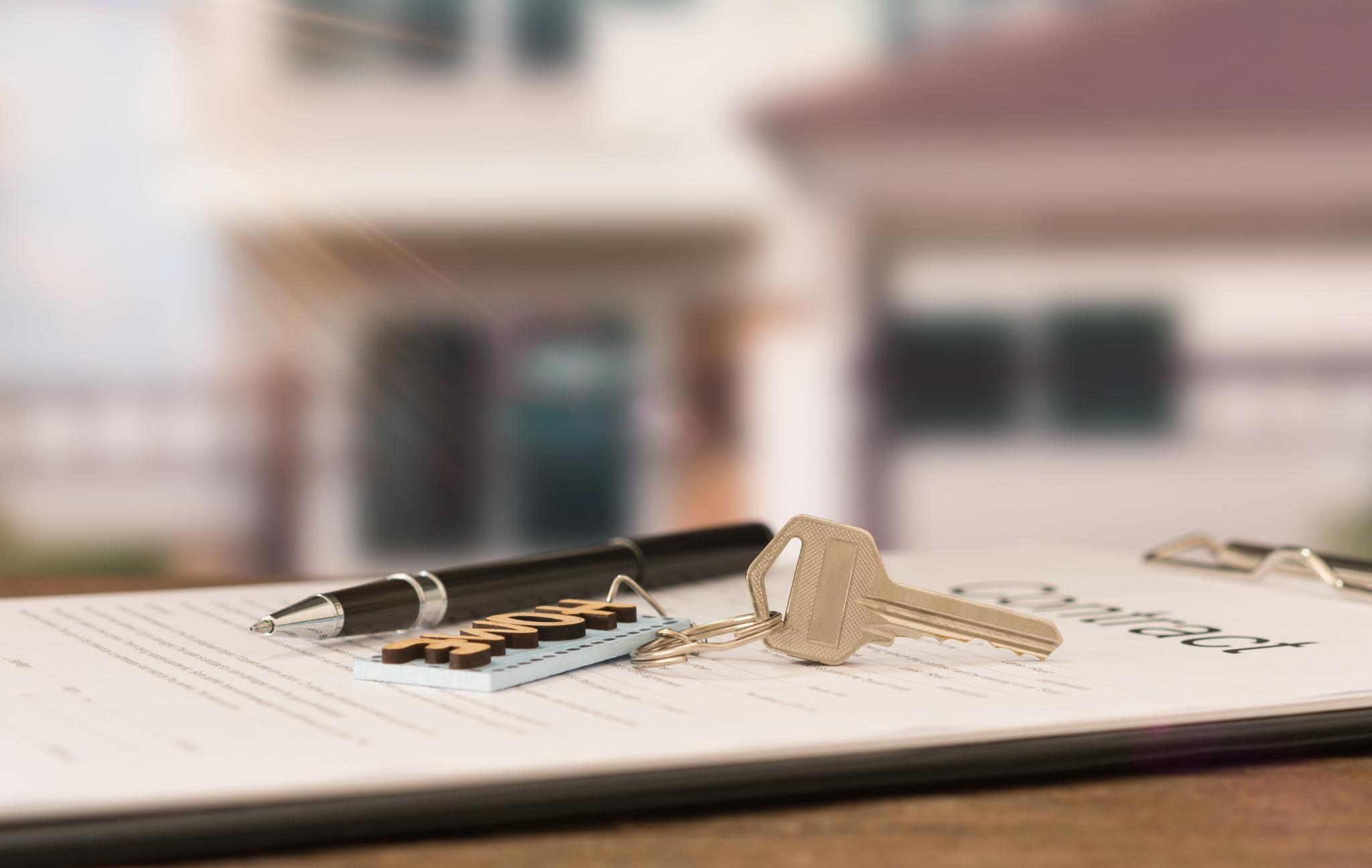 1)To Schedule a showing, please fill out the Preliminary Application.
2)We will contact you to schedule a showing if we have any units available.
3)Once you have viewed a unit and would like to go to the next step, then please fill out the Full Rental Application and the Pet Application, if applicable.
4)If requested, please print and sign the Rental Verification Form and email back to us.
5)Within a week of you moving in, please print and fill out the Premises Condition Statement notating any deficiencies you discover.


Maximum number allowed is ONE dog and/or ONE cat per household.
Maximum number of pets allowed on property is 10.
Dogs must be LESS than 45 pounds and to not be part of the restricted breed list.
Current Rabies Vaccination & Health Certificate are required at time of submitting pet application.
Pets are not allowed to roam freely on the property. You must be outside with your pet at all times.
Pets are not to be tied, chained or kenneled in the yard.
It is the pet owner's responsibility to clean up and properly dispose of dog feces. If it is determined you are not cleaning up after your pet, you will be fined $50 for the first notification and $5 per feces pile not cleaned up. If a second notice is given, it will be considered a breach in your lease and you will either need to remove the animal or move out of the property. If you do not do either on your own, you will be give an eviction notice for non-compliance of your lease.
We want all tenants to enjoy living at Golden Birch Estates. If it is determined your pet is causing other residents to lose this enjoyment, you will be asked to remove you pet.
A $75 monthly fee applied to your rent, per pet.
A printed photo of your pet(s) must be provided as part of your lease application.
Pets must wear a current tag that includes the pets name, phone number and address of owner.
Any modifications to the inside of the home for pets, including pet gates, must be approved prior to installing. At move out, they must be removed and any holes repaired prior to clearing the home, at the tenants expense.
If a repairman is needed to come into the home, the owner must be at home and/or the pet must be kenneled or not be present at the time.
Pets that are deemed aggressive or a nuisance are prohibited. Aggressive behavior is defined as unprovoked barking, growling, snapping, biting or scratching.
Pet owners are financially responsible for any damages caused by their pet, inside or outside.
Your guest's pet also needs to be approved.
There are a few small differences between the buildings. Minor changes we made while in the building process. But for the most part, these floor plans will give you a good idea of size and lay out of the unts.
Main Floor
Buildings 1145 and 1150 do not have the 4th bedroom option.
Second Floor
Bedroom 4 is the master bedroom in the 3 bedroom plans. There is a bath with shower in the master.
How to care for your new home:
This is a list of general maintenance tips for the appliances and surfaces in your new apartment.
To care for your laminate floor –
Damp mop with very little WATER only. Do not use too much water as this will make the finish come up, or get under the edge. Do not use striper type cleaner or scratchy scrubber. Do not WAX the floor. Any product on the market made for laminate floor is fine to use. Because of the finish on the floor, items will not stick to them and plain water will work to clean the floor. You will also have fewer streaks if you use plain water. If you feel you need more than just water to clean it then only use special laminate floor cleaner. Regular soap will get under the edge and cause it to lift.
To care for your solid surface counter tops –
Your tops are made from a plastic type material and will scratch. Do not use them as a cutting surface. If you get a stain on them try soft scrub with bleach, or just plain ole bleach. Do NOT stand on them as they will break.
HRV System –
If you unfamiliar with how this system works here is a brief run down. If you would like further information on its use I can set up an appointment with our HRV installer and he can give you the full run down. Basically this is used to clean moisture out of the air. The units are built air tight and this will cause moisture problems if not ventilated properly. To use the unit press the 20/40/60 button located in each bathroom and the kitchen. This is a timer and the unit will run for the length of time specified. The unit does not need to run all the time. In addition to taking moisture out of the air the unit cleans the air by sucking the old air out and bringing fresh air in. If you notice any moisture in your windows this is a good indication to run the unit for a while to clear the moisture out of the air. It is a good idea to run the unit when showering also.
Trash:
There is a free Borough Dumpsite at the corner of Badger Rd and Holmes Road.
Snow Removal:
We will provide snow removal in the driveways and the roadway. It is up to you to keep your own doorway clear. Please don't have anything laying in the driveway that will hamper the snow removal process. The snow plow driver will not dig items out of the snow, like bikes. Please pick up all your personal items before it snows.
Lawn Maintenance:
We will provide lawn mowing and weed eating. If you would like to care for your own lawn area just let us know.
If you are a current tenant and have a Maintenance Issue:
Please submit this form and we will contact you to schedule repair.

Maintenance Request Form
If the issue is causing damage to the unit or harmful to inhabitants, please notify us ASAP


If you are planning to move out mid-month, you are REQUIRED to pay the months rent in full when due.
Once you have cleared your unit, we will refund any balance due to you.
Please fill out the Notice to Vacate form at least 30 days prior to your move. You are required to submit this form 30 days prior to move out, per lease agreement.
Your unit was clean when you moved in, please reference the link below for our cleaning guidelines.
You are required to follow the instructions listed on the Move Out Requirements form.
Call or email us with any questions or issues you may have.
907-347-5372
Liz - Onsite Manager
goldenbirchalaska@gmail.com
Main email
Links, Forms & Information
If you have any refund coming to you, either for rent or deposit, please fill out this form.
Rental Verification Form

If requested, please fill out this form and submit to the office.
Full Rental Application


Please fill out this full Application form once you have viewed the unit and would like to move forward with the rental application.
Pit Bull Terrier
Staffordshire Terrier
American Staffordshire Terrier
Staffordshire Bull Terrier
Rottweiler
Doberman Pinscher
Cane Corso
Neapolitan Mastiff
Chow Chow
Presa Canario
Wolf
Wolf Hybrid
Any dog with a mix of any of these breeds are not allowed at Golden Birch Estates.